Home
We have been able now to finalise the schedule of our conference on Faith, Hope and Love, Aquinas on living by the Infused Virtues, December 11-14, 2014 in Utrecht.
On December 9, 2013, Kevin O'Reilly o.p. (Ireland) will defend his thesis at Tilburg University. His thesis is entitled "The Hermeneutics of knowing and willing in the thought of St. Thomas Aquinas". Directors of the thesis are Herwi Rikhof and Henk Schoot. From December 9 onwards, the book will be available with Peeters Publishers, Louvain. It will be published in the series Publications of the Thomas Instituut te Utrecht, as volume XV.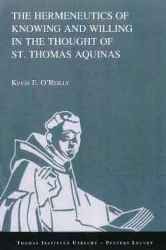 Academic scholars are kindly invited to register their participation in the International Conference on Faith, Hope and Love that the Thomas Instituut will host on 11-14 December 2013 in Utrecht, the Netherlands.
NB Please register before November 1, 2013! After this date a request for registration will need special approval.