Home
From 16 - 19 December 2015 the Thomas Instituut te Utrecht (Tilburg University) will organize its fifth international conference on the subject: "The Virtuous Life, Thomas Aquinas on the theological nature of moral virtues." At this conference, the Thomas Instituut will celebrate its 25th anniversary.

We welcome proposals for papers to be presented during parallel sessions.
Proposals can be submitted until 1 June 2015.
.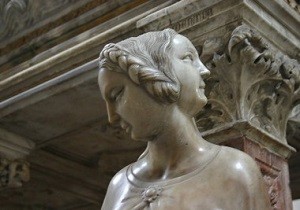 On May 20, 2015, 14.15 PM at Tilburg University, Syds Wiersma will defend his thesis on the anti-jewish writings of Raymond Martin O.P. (ca. 1220 - ca. 1285), among which prominently his Pugio Fidei (Dagger of Faith), entitled: "Pearls in a Dunghill".
Directors of this thesis are Prof. dr. Herwi Rikhof (Thomas Instituut) and Prof. dr. Judith Frishman (Leiden University).
A number of internationally recognized scholars were invited to assess this dissertation. Two of them will also take part in the defense ceremony: Prof. dr. Robert Chazan (New York University) and Anna Sapir Abulafia (Cambridge University, by then Oxford University). In the morning of May 20, from 10.30 - 13.00, a symposium will be devoted to this theme of "Jews and Christians in Medieval Christendom". Lectures will be given by the professors Chazan and Abulafia, as well as Rikhof and Poorthuis. The discussion will be led by prof. Frishman.
.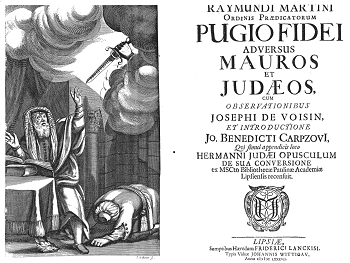 The faculty of theology at the Nicolaus Copernicus University in Torun, Poland, is organizing an international conference April 20-22, 2015 on the biblical exegesis of Thomas Aquinas, entitled "Towards a biblical Thomism. The biblical exegesis of Thomas Aquinas and its contemporary relevance". The keynote speakers include Timothy Bellamah O.P., Enrique Alarcon, Lluis Clavell, Henk Schoot and others.