Recent publications
New in the section jaarboeken:
Jaarboek Thomas Instituut te Utrecht 2014-2015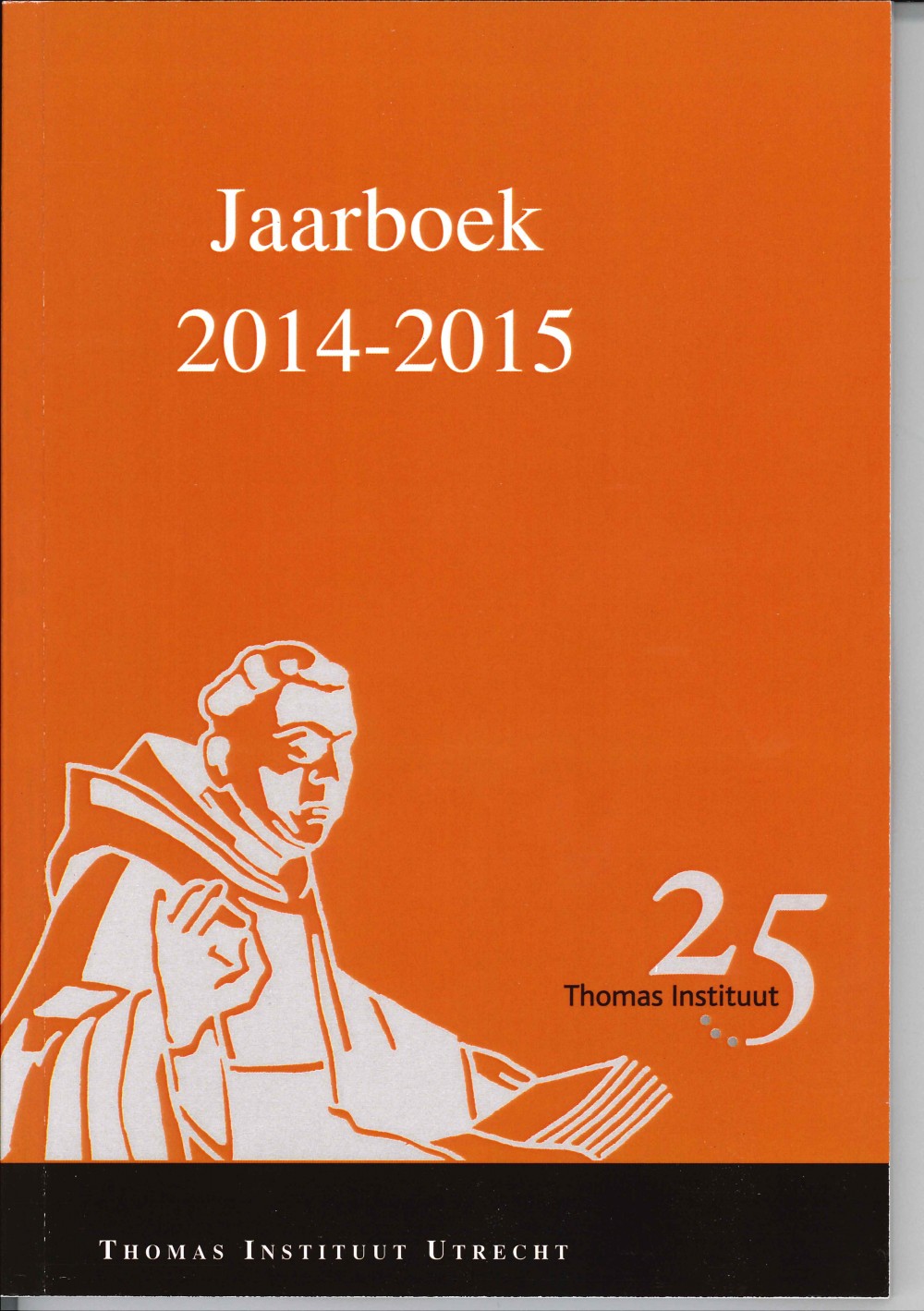 ISBN 09026-163X
Netherlands: € 15,00; Europe: € 20,00; Non-European countries: € 25,00.
To order send an email to:
Thomas Instituut te Utrecht
Contents:
Introduction (Henk Schoot)
- Thomas Machula, "The Cardinal Virtues as a Way to the Theological Virtues and Vice Versa", 9-26
- Anthony Wang Tao, "St. Thomas Aquinas's Theory of Pagan Virtues: A Pilgrimage to the Infused Cardinal Virtues", 27-66
- Pim Valkenberg, "More than Hillbilly Thomists: Three Attentive Readers of Aquinas", 67-82
- Willem Jacobus Card. Eijk, "Ethics and Technology: Intimate Strangers?", 83-102
- Henk J.M. Schoot, "Aquinas, Scripture and the Resurrection of Christ", 103-116
- Alexis Szejnoga, "Persian Perspectives on Prima Philosophia: The Reception of Avicennian Thought in the
De Ente et Essentia
", 117-144
New in the section publications
:
Vol. XVI
Harm Goris, Lambert Hendriks, Henk Schoot (eds.)
Faith, Hope and Love. Thomas Aquinas on Living by the Theological Virtues,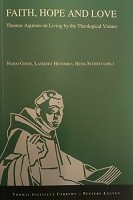 A collection of studies presented at the fourth conference of the Thomas Instituut te Utrecht, December 11-14, 2013. With contributions of Eleonore Stump, Rudi te Velde, Paul van Tongeren, Dominic Farrell LC, Francisco J. Romero Carrasquillo, Timothy Lopez, Bruno Niederbacher SJ, Herwi Rikhof, Daniel de Haan, Lambert Hendriks, Michael Shedrwin OP, Paul Waddell, John O'Callaghan, Randall B. Smith, Jörgen Vijgen, and Richard Conrad OP.
Leuven-Walpole/MA: Peeters 2015, € 54,-
ISBN 978-90-429-3221-0
To order:
Peeters Louvain
New in the section vertalingenreeks
:
Thomas van Aquino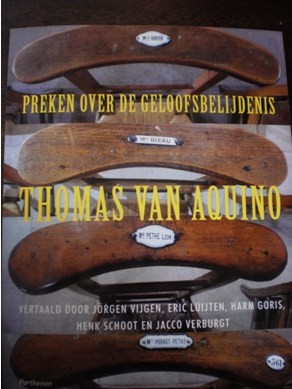 Preken over de geloofsbelijdenis
Over de geloofsartikelen en de sacramenten
Vertaling
Jörgen Vijgen, Eric Luijten, Harm Goris, Henk Schoot en Jacco Verburgt
Inleiding en annotaties
Jörgen Vijgen
160 pag., 16 x 21 cm, € 17,90
ISBN / EAN: 9789079578535
Dutch translation of Aquinas'
De articulis Fidei et Ecclesiae sacramentis
and of his
Collationes super Symbolum Apostolorum.
This publication van be ordered via:
Uitgeverij Parthenon
.
.