Recent publications
New in the section jaarboeken:
Jaarboek Thomas Instituut te Utrecht 2016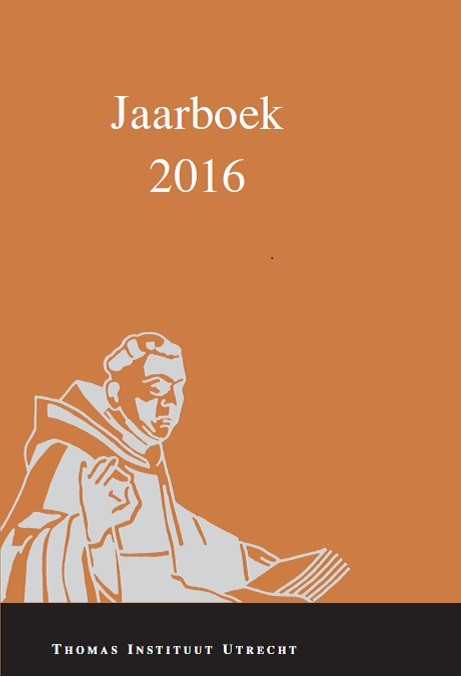 ISBN 09026-163X
Netherlands: € 15,00; Europe: € 20,00; Non-European countries: € 25,00.
To order send an email to:
Thomas Instituut te Utrecht
Contents:
Introduction (Henk Schoot)
Rik van Nieuwenhove, "Aquinas on Contemplation: A Neglected Topic".
Lambert Hendriks, "Can God Make Acting Easy? A Reflection on the Characteristics of Acting Faciliterin relation to infused moral virtues".
Kevin Grove, C.S.C., "Desires, Counsels, and Christ: The Christology of Aquinas' Treatment of the Evangelical Counsels".
Anton ten Klooster, "The Beatitudes as Acts of the Virtues in Aquinas' Lecturaon Matthew".
Michael Estler, "Thomas von Aquin: Konsequenter Lehrer der Barmherzigkeit. Konkrete Aspekte einer Diakonisch-missionarischen Pastoral".



New in the section publications:
Vol. XVI
Harm Goris, Lambert Hendriks, Henk Schoot (eds.)
Faith, Hope and Love. Thomas Aquinas on Living by the Theological Virtues,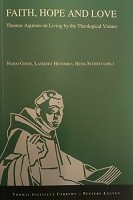 A collection of studies presented at the fourth conference of the Thomas Instituut te Utrecht, December 11-14, 2013. With contributions of Eleonore Stump, Rudi te Velde, Paul van Tongeren, Dominic Farrell LC, Francisco J. Romero Carrasquillo, Timothy Lopez, Bruno Niederbacher SJ, Herwi Rikhof, Daniel de Haan, Lambert Hendriks, Michael Shedrwin OP, Paul Waddell, John O'Callaghan, Randall B. Smith, Jörgen Vijgen, and Richard Conrad OP.

Leuven-Walpole/MA: Peeters 2015, € 54,-
ISBN 978-90-429-3221-0

To order: Peeters Louvain




New in the section vertalingen: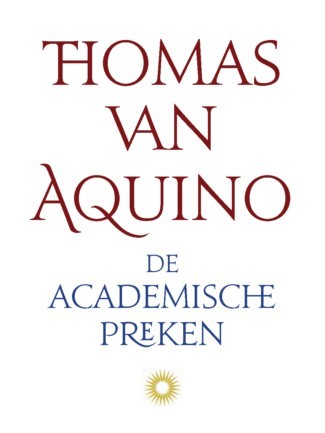 Thomas van Aquino: De Academische Preken
Ingeleid, vertaald en van aantekeningen voorzien door Mark-Robin Hoogland c.p., met medewerking van Harm Goris en Henk Schoot
ISBN 978 90 79578801, Almere 2015
This publication van be ordered via:
Uitgeverij Parthenon
.
.