Recent publications
New in the section jaarboeken:
Jaarboek Thomas Instituut te Utrecht 2011
Isbn 09026-163X *
Netherlands: euro 15,00; Europe: euro 20,00; Non-European countries: euro 25,00.
To order send an email to:
Thomas Instituut te Utrecht
Contents:
Introduction (Henk Schoot)
In Memory of Ferdinand J.A. de Grijs (Henk J.M. Schoot)
Thomas the Preacher
Rediscovered
(Mark-Robin Hoogland c.p.)
Geduld. Thomas van Aquino over het duldzame lijden van Christus (Henk J.M. Schoot)
Jezus in de puberteit. De christologische paradox naar aanleiding van de preek
Puer Jesus
(Rudi te Velde)
Sermo Puer Jesus
. Over de jonge Jezus (Thomas van Aquino)
Waarom de Middeleeuwen? Nieuwe inzichten voor het bestuderen van een niet populair vak (Daniela Müller)
Annual Report 2011 (Cristina M. Pumplun)
New: Ferdinand de Grijs, Onze Heer - Deel II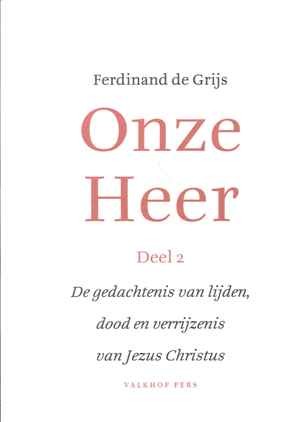 Ferdinand de Grijs
,
Onze Heer. Deel 2. De gedachtenis van lijden, dood en verrijzenis van Jezus Christus
, Nijmegen: Valkhof Pers 2011, isbn 9789056253608
This book can be ordered from the publisher
-by mail:
Valkhofpers
-by phone: +31-24-3607250
New in the section publications
:
Matthew Kostelecky: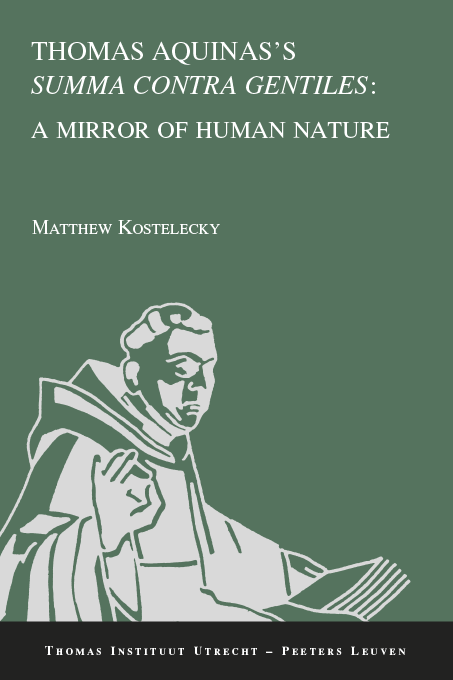 Thomas Aquinas's "Summa contra gentiles": A Mirror of Human Nature
,
Leuven-Walpole/MA: Peeters 2013
Isbn 978-90-429-2747-6; euro 39,00
To order:
Peeters Louvain
New in the section vertalingenreeks
:
Thomas van Aquino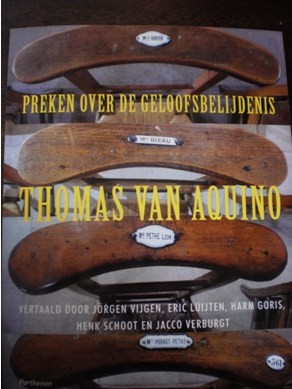 Preken over de geloofsbelijdenis
Over de geloofsartikelen en de sacramenten
Vertaling
Jörgen Vijgen, Eric Luijten, Harm Goris, Henk Schoot en Jacco Verburgt
Inleiding en annotaties
Jörgen Vijgen
160 pag., 16 x 21 cm, € 17,90
ISBN / EAN: 9789079578535
Dutch translation of Aquinas'
De articulis Fidei et Ecclesiae sacramentis
and of his
Collationes super Symbolum Apostolorum.
This publication van be ordered via:
Uitgeverij Parthenon
.
.