Dr. S. (Stefan) Gradl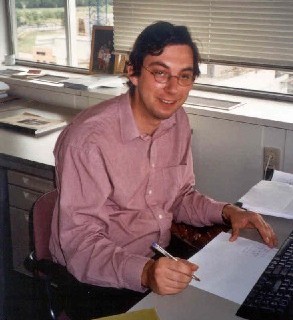 Stefan Gradl (1967) studied protestant theology at the universities of Erlangen and Marburg (Germany) and at the Faculté universitaire de Théologie protestante at Brussels (Belgium).
From November 1999 until February 2004 he stayed at the
Thomas Instituut te Utrecht
, writing his PhD- thesis which was published as tenth volume of the series 'Publications of the Thomas Instituut te Utrecht'. The book is written in German and is titled:
Deus beatitudo hominis - Eine evangelische Annäherung an die Glückslehre des Thomas von Aquin
.
Stefan Gradl is now living in Mechelen, Belgium, serving as Lutheran minister.
Selection of Publications
Dürfen Protestanten glücklich sein? Anmerkungen zu einem vergessenen Thema evangelischer Theologie, in:
Jaarboek Thomas Instituut te Utrecht
22 (2002) 11-30
Deus Beatitudo Hominis. Eine evangelische Annäherung an die Glückslehre des Thomas von Aquin
, Publications of the Thomas Instituut te Utrecht. New Series 10 - Peeters/Leuven (2004)