Prof. dr. J.B.M. (Jozef) Wissink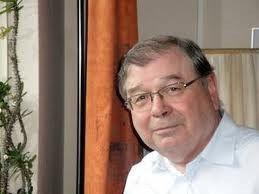 Jozef Wissink is emeritus professor Practical Theology of the Tilburg School of Catholic Theology. His dissertation was devoted to the theology of Karl Barth. He published extensively in the fields of systematic and practical theology, and is the author of several books concerning Thomas Aquinas, among which the Dutch:
Thomas van Aquino. De actuele betekenis van zijn theologie. Een inleiding.
Zoetermeer, Meinema, 1998/2001, and
The Eternity of the World in the Thought of Thomas Aquinas and His Contemporaries
, Leiden, Brill, 1990 . He serves as member of the editorial committee of the Jaarboek of the Thomas Institute.