Prof. dr. K.-W. (Karl-Wilhelm) Merks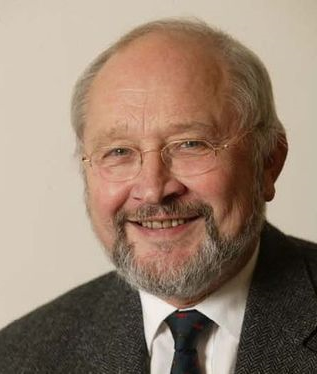 Karl Merks (1939) is professor emeritus in moral theology. He lives in Bonn (Germany).
Selection of publications
Theologische Grundlegung der sittlichen Autonomie. Strukturmomente eines "autonomen" Normbegründungsverständnisses im
lex-
Traktat der
Summa theologiae
des Thomas von Aquin
, Düsseldorf: Patmos 1978.
Autonomie, in: J.-P. Wils/D. Mieth,
Grundbegriffe der christlichen Ethik
, Paderborn: Schöningh 1992, 254-281
Dem Gewissen folgen in der Politik. Zur Ethik politischer Entscheidungsprozesse, in:
Brennpunkt Sozialethik. Theorien, Aufgaben, Methoden
. Hgg. v. M. Heimbach-Steins, A. Lienkamp u. J. Wiemeyer, Freiburg, Basel, Wien: Herder 1995, 297-317
Gott und die Moral. Theologische Ethik heute
, Munster: LIT 1998
Göttliches Recht, menschliches Recht, Menschenrechte. Die Menschlichkeit des
Ius divinum
, in:
Bijdragen
65 (2004), 257-282
Peter Abelard: Dialogue between a Philosopher, a Jew and a Christian (
Dialogus inter philosophum, judaeum et christianum
), in: B. Roggema, M. Poorthuis, P. Valkenberg (eds.),
The Three Rings. Textual Studies in the Historical Trialogue of Judaism, Christianity, and Islam
- Peeters/Leuven (2005) 111-140
Ethik und Politik. Aspekte eines Paradigmenwechsels, in:
Theologie der Gegenwart
49 (2006) 242-255
Morale et religion. Pistes de recherche, in:
Revue d'éthique et de théologie morale
248 (2008) 23-57
Die theologische Bedeutung des säkularen Staates, in: H. Goris, M. Heimbach-Steins (Hrsg.),
Religion in Recht und politischer Ordnung heute/Religion in Law and Politics Today
, Ergon/Würzburg (2008) 93-107
.
.